BODY OF WORK 2020
one-channel video performance w/sound, 3'HD
the artists and the workers are those more exposed to the consequences of a drastic change, the social and economic collapse. while both of them are needed, they are vulnerable and the first to be dismissed.
shot during the pandemic while focusing mostly on the work around the house and construction I have realised the intersections and polarisation of the two.
artists are asked for "bodies of work" while art is not considered work and the hard work in construction, painting, drilling, cutting is not considered art - even though artists emerged from its labour and both the art and the work are demanded to be beautiful and sometimes utilitarian at the same time.
the video focuses on the work itself and the sounds that a body at work makes.
documentation of exhibition TIME 244'33'' IVA:lab, Belgrade curated by Slađana Petrović Varagić
you can listen to an audio guide through the exhibition done by Mirjana Boba Stojadinović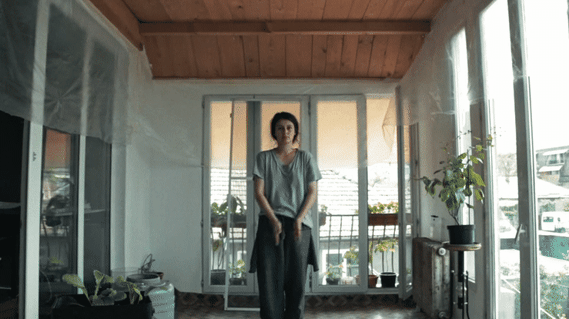 SKINCRACKS 2018
single channel, 02'46'' HD stereo
a draft collaboration with Hillevi Duus
part of Critical Images: Dignity and Representation Programme, Sweden
the work focuses on our demands towards our bodies without paying attention to its real needs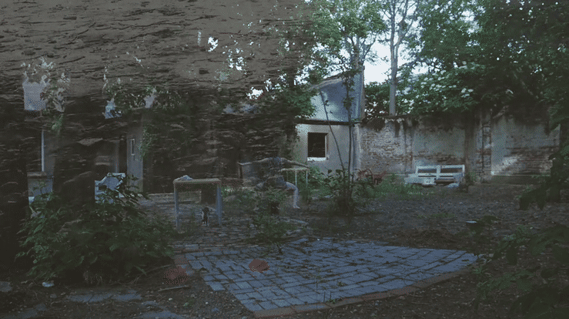 SETTING GLASS ADRIFT 2017
2 video channels, 8'HD stereo
collaboration with Salome Kokoladze
setting glass adrift embodies, through performance as well as its visual representation, tacit dialogues that happen between different bodies, spaces and surfaces, attempting to question the assumed clarity behind everyday interactions.
DECONTEXT XXX 2016

single channel, 12' HD no sound
for those who's fame arrises on others body
for those who's shame is casted for their own